During July 2020 the Amsterdam-based artist Johannes Holt Iversen visited the acclaimed artist residency in Montefollonico, Tuscany held by international art collector Roy Ockers. In the shadows of the COVID-19 haunted Italy, several works from his series Lascaux 1.0 beta was conceived during his stay.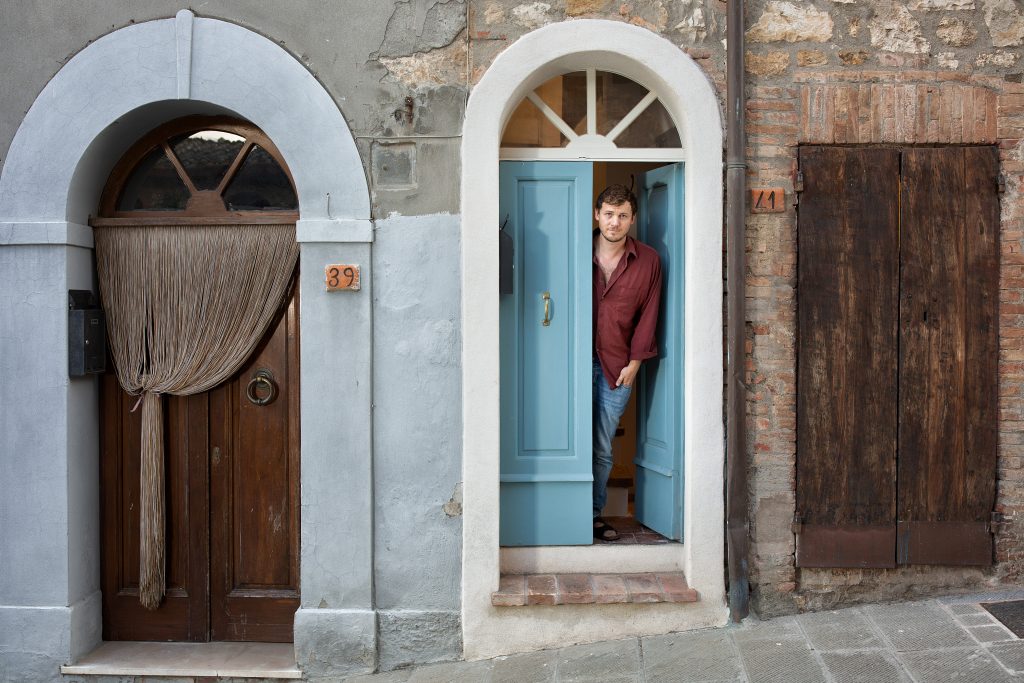 Italy was one of the first European countries to be hit by the COVID-19 pandemic.
The virus was first confirmed to have spread to Italy on 31 January 2020, when two Chinese tourists in Rome tested positive for the virus.
By the beginning of March, the virus had spread to all regions of Italy.
"What struck me the most when I arrived in Florene Airport on the 27th of July; was experiencing the horrific aftermath of what the first wave of the COVID-19 Pandemic had done to Italy. Here the military vans -and personel was patrolling outside the white testing camps at the airport entrance, as the masked testing-staff were triaging you before you could fully enter Italy."

Johannes Holt Iversen, August 2020
As of July 2020, Italy had 688,435 active cases, one of the highest in the world. But how was it to witness the pictoresque Italy in the middle of a global crisis?
"You could experience endless rows of beautiful lonesome Tuscan streets, especially surrounding the bigger towns. In the evening you would see ambulances driving in to town and you knew instantly that someone were to be taken to the hospital for covid-observations. The anxiety and fear just permeated into everything."

Johannes Holt Iversen, August 2020
In May, many restrictions were gradually eased, and on 3rd of June freedom of movement across Italian regions and other European countries was restored.
Thereby also making the artist residency programme possible for art collector Roy Ockers and artist Johannes Holt Iversen to proceed and fulfill.